Support was outstanding.

– DBA, USA

Makes us much more confident to purchase knowing issues can be resolved quickly.

– DBA, USA

...response was all but immediate and VERY straightforward.

– DBA, USA

I am impressed with your service level.

– IT Manager, Germany

I just wanted to let you know about the exemplary service I received from one of your support staff yesterday.

– Senior Project Manager, Law Firm, UK

Driver works like a dream.

– Energy Supplier, London

Testing has completed successfully. Configuration of the software/driver was a breeze.

KR – Banking institution, USA

The Easysoft Oracle® ODBC Driver blew us away.

– Senior Data Manager, USA

Found Easysoft Sales staff to be incredibly knowledgeable and helpful.

– Retailer, South Africa

We used your product to synchronize our ODBC database with our legacy application and are extremely happy with the performance.

JS – Energy Company USA

Real time data access from a REAL software company.

– Project Lead, Retailer, UK

We are grateful to Easysoft for supplying a great solution that helped us access our 64-bit database.

– Architecture Manager, UK

The integration into our databases and the assistance given with bulk uploads and a general helpful attitude was outstanding.

– Project Manager, Telecoms, USA

Easysoft constantly provide us with an excellent service.

– Database Manager, UK

Easysoft provided excellent support and advice on the launch of our new data infrastructure.

– Head of IT, Major Airport, USA

We are very pleased with their drivers and support.

– Tech Support, Manchester, UK

We highly recommend Easysoft, their technical support is outstanding and the service we have received from then is both professional and efficient.

– Project Support, UK

Whenever we need them for assistance or advice, the team at Easysoft is always a phone call away and ready to help.

– Data Manager, UK

Been using your drivers for many years now and we are impressed with the quality and price of them.

– Program Manager, USA

Our long term collaboration with Easysoft can be characterized by the excellence of their services, speed of communication and responsiveness to their clients.

– CEO, Major ISP, USA

Since the very beginning, Easysoft maintained very high standards in the technology that they use.

– Infrastructure Engineer, Telecoms, USA

Unsure about your services at first we are so pleased that we did choose Easysoft.

– Project Manager, USA

Straightforward, brilliantly priced products - what else can I say!

– Database Manager, USA

Very pleased particularly with the quality of the product.

– Project Manager, General Retailer, France

Very nice guys, professional. Thank you.

– Head of Solutions, USA

Never used Easysoft Limited before, but I would not hesitate in recommending them.

– Consultant, USA

I will not hesitate to consider Easysoft for our product deployments.

LH – Software Solution Provider

Everything seems to run faster with Easysoft!

– IT Manager, UK

Thank you so much for your continuous support. The Easysoft driver was indeed excellent, easy and reliable.

PH – Telecoms
InterBase ODBC Driver
If you're looking for a great ODBC driver for the freely available Interbase RDBMS? Then look no further. Our fast and highly stable InterBase ODBC driver lets your ODBC-enabled applications access local or remote InterBase databases. Supporting all popular versions of InterBase (6, 7, 2009, 10, 11, 12 and 2017) from Windows, Linux and Unix platforms.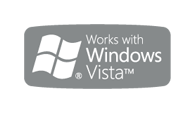 ODBC Driver for InterBase 6, 6.5, 7, 7.5, 2009, 10 (XE), 11 (XE3), 12 (XE7) and 2017
The Easysoft ODBC-InterBase Driver lets ODBC-enabled applications access local or remote InterBase 6, 6.5, 7, 7.5, 2009, 10 (XE), 11 (XE3), 12 (XE7) and 2017 databases from Windows, Linux and major Unix platforms.
The Easysoft ODBC-InterBase Driver is compatible with the Microsoft ODBC Driver Manager and unixODBC, the open source ODBC Driver Manager, which is included with the distribution on non-Windows platforms. The ODBC-InterBase Driver installation can automatically install the driver into unixODBC, making the ODBC-InterBase Driver immediately available to your ODBC applications. The unixODBC project is currently led by Easysoft developer Nick Gorham and we have many years of experience in supporting and testing our drivers with unixODBC.
Easysoft ODBC-InterBase Driver data sources can be configured to support a wide range of InterBase features. Supported features include:
All InterBase data types.
Direct access to the InterBase catalog.
Full size metadata names.
Roles.

SQL

dialects.
Transactions.
Stored procedures.
The Easysoft ODBC-InterBase Driver supports both types of InterBase stored procedure:
Select procedures, which return a result set.
Executable procedures, which optionally return values in output parameters.
Easysoft ODBC-InterBase Driver configuration settings allow the driver to use the appropriate InterBase method for calling Select or Executable procedures while enabling an application to call either type of procedure by using the standard ODBC escape sequence. The ODBC-InterBase Driver therefore allows ODBC-enabled applications to use the expected mechanism for calling procedures, guaranteeing compatibility and providing independence from feature implementation proprietary to InterBase.
The Easysoft ODBC-InterBase Driver also supports applications that call procedures by using the InterBase syntax rather than the ODBC escape sequence.
In addition, the Easysoft ODBC-InterBase Driver:
Conforms to the ODBC 3.5 specification and so provides the expected functionality for ODBC 3 applications such as ADO. The Easysoft ODBC-InterBase Driver will also work with older ODBC applications. Supported applications include ApplixWare, OpenOffice.org, StarOffice, Microsoft Excel and Microsoft Access. Supported interfaces include Perl DBI and DBD::ODBC, Python mxODBC and pyodbc and PHP.
Provides both ANSI and Unicode access to InterBase databases, converting from the internal UTF8 storage format used by the InterBase server. Default character sets may be configured and all conversions are done transparently and automatically. ANSI only applications such as Microsoft Query will only "see" 8 Bit ANSI data, while Unicode applications such as Microsoft Access are provided with direct access to 16 Bit Unicode data.
Can be configured to:

Include or exclude schema information from metadata information for applications which would use the schema names in

SQL

where they will not be accepted.
Wait for the active transaction to complete before executing another transaction or report update conflicts. This mechanism lets you choose how the Easysoft ODBC-InterBase Driver behaves when conflicting updates from concurrent applications are detected.
Support the InterBase 6 metadata precision.
Handle the different quoting schemes in different dialects.
Provide read-only access to a database—no updates, inserts or deletes. The default is full insert/update/delete support.
Override the default character set in use.
Automatically perform commits on selects calling procedures which perform updates.
Use different transaction isolation methods.
Provide null schema workarounds for applications that treat an empty string as an invalid schema name.
Control numeric precision information.
Control the method used to convert between UNICODE and ANSI data.

Supports older (pre InterBase 6.0) databases. Due to changes in the metadata storage for pre InterBase 6.0 databases, at run time the Easysoft ODBC-InterBase Driver will detect the version of InterBase being used and transparently adjust its operation to match the available data. In cases where the detection fails (for instance with partially upgraded databases) the version may be manually configured.
Demos
Installing the Easysoft Limited InterBase ODBC Driver on Windows
Platforms
The Easysoft ODBC-InterBase Driver is currently available on these platforms:
| Version | Platform | Distribution |
| --- | --- | --- |
| v4.8 (Interbase 6 - 7, 2009, XE, XE3, XE7,2017) | Linux (x86) (32 - Bit) | (kernel 2.2-4.0+, glibc 2.1+) |
| v4.8 (Interbase 6 - 7, 2009, XE, XE3, XE7,2017) | Linux (x86) (64 - Bit) | (kernel 2.6-4.0+, glibc 2.3.5+) |
| v4.8 (Interbase 6 - 7, 2009, XE, XE3, XE7,2017) | Windows (x86) (32 - Bit, 64 - Bit) | (7, 8, 2012 R2, 10, 2016, 2019) |
| v4.3 (Interbase 6 - 7, 2009 (Unicode)) | Solaris (Sparc) (32 - Bit) | (2.6-2.10) |